We finally have 2020 behind us and a new year full of great expectations ahead of us for 2021! We have cut our Boer goat herd back to give more time to our Dorset sheep flock, so goat sales are limited. When the kids are weaned from their mothers their pictures and information will be posted in our "For Sale" list below. Until then, please feel free to contact us with requests and if you'd like to put a deposit down to reserve breeding stock options.
All of our kids are sired by a Full Blood ABGA Registered Buck. At this time we only have one breeding stud, so combinations of does and bucks are not available. We do however, offer great foundation studs to add quick growing and well muscled meat to your kids, as well as, does from solid genetics with good mothering instincts. All of our does have the bloodlines of our old ABGA bucks, Max & Bam, who were reliable and consistent breeders for the first 8 years of our herd's foundation. Although we miss them very much and their friendly demeanors, their genetics live on in our herd.
Introducing: Cracker Jack or "CJ" ABGA #10722710
We took on a new buck in 2016 from Land of Grace Farm in Elizabethtown Pennsylvania and have been very pleased with the growth rate and muscling of his kids, both does and bucks. By the age of 3 years he's reached his mature size and weighs 260 lbs.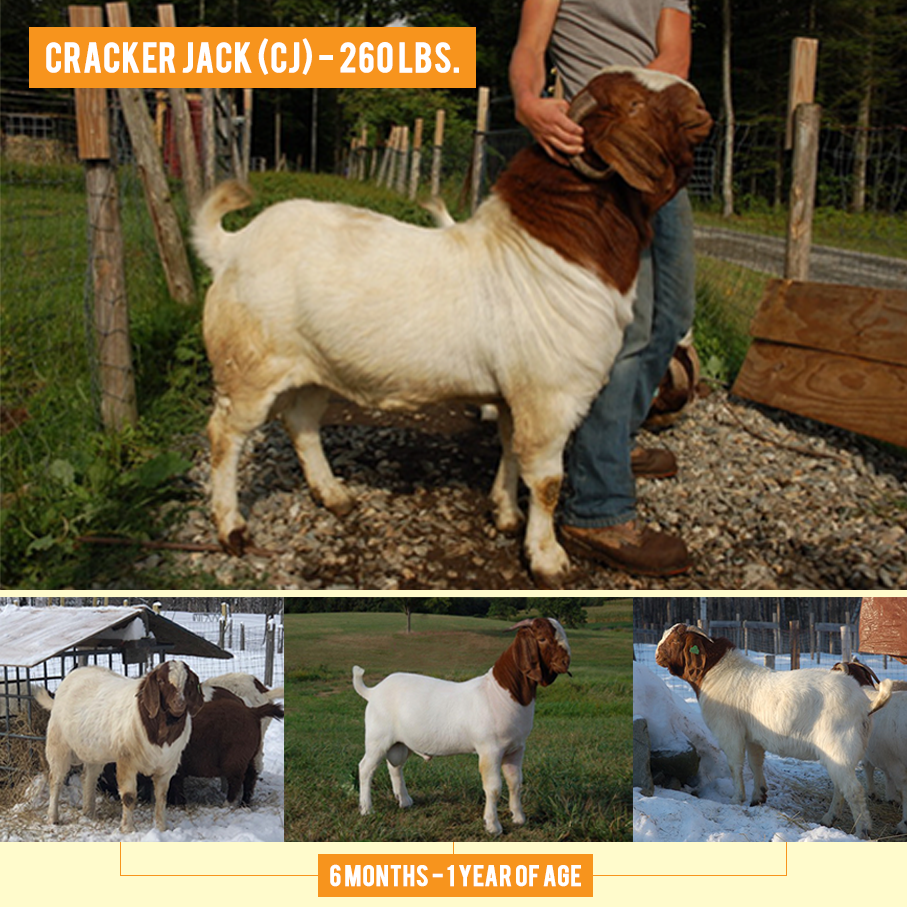 Introducing: Some of our Does
2010 – Twinkle Queen's Little Star - AGBA #10570705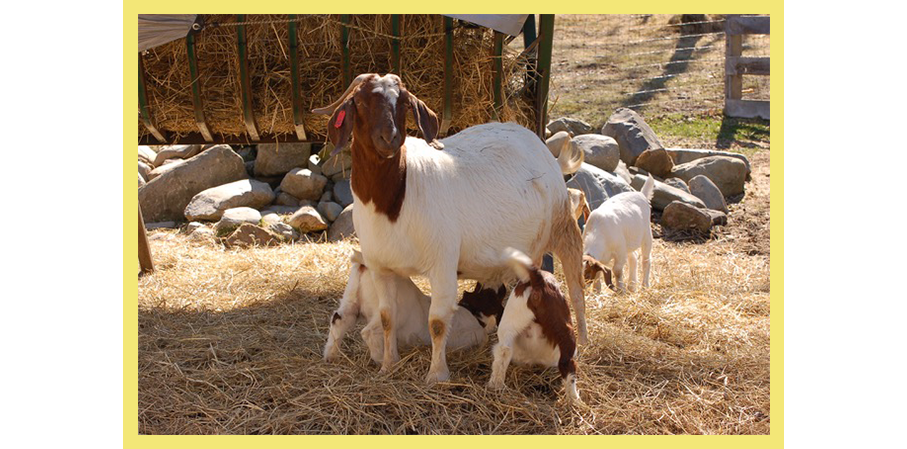 2015 – Dancing Joy - ABGA #10738394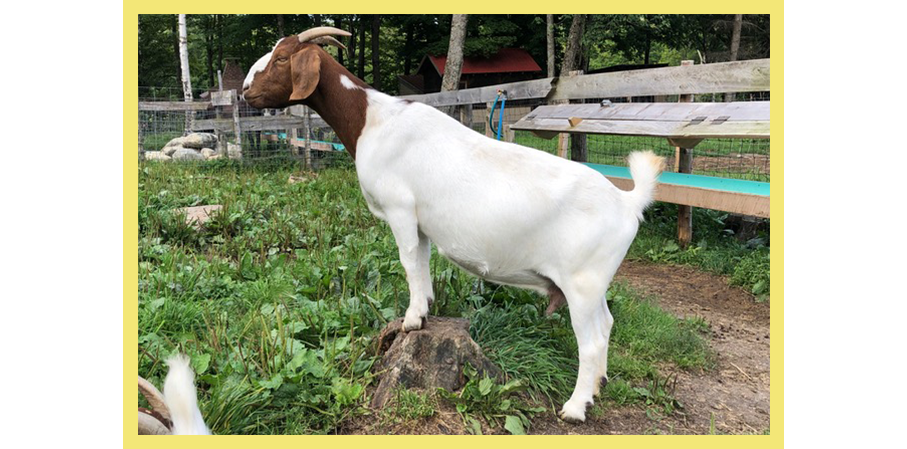 2016 – Smokin' Hot Molly Moon - ABGA #10765187
Prices are subject to change as goats age. Contact us for more into on goats for sale.

BUCKS FOR SALE

Tag #

Description

DOB

Price

Contact

#0102

100% Full Blood Chocolate Buck

04/20/20 Triplet
70lbs at
3 months old

SOLD
---
DOES FOR SALE

Tag #

Description

DOB

Price

Contact

#0106

100% Full Blood Traditional Doe

DOB: 04/13/20 • Triplet

65lb at 5 months old

04/13/20
Triplet
65 lbs at
5 months old




SOLD
Deposits: If we are sold out of whatever you are looking for we do take deposits for the next year's kidding season to reserve buck or doe kids ahead of time. Just contact us and let us know what you're interested in and we'll get back to you with details.

Red Hot Smokin' Gun - Max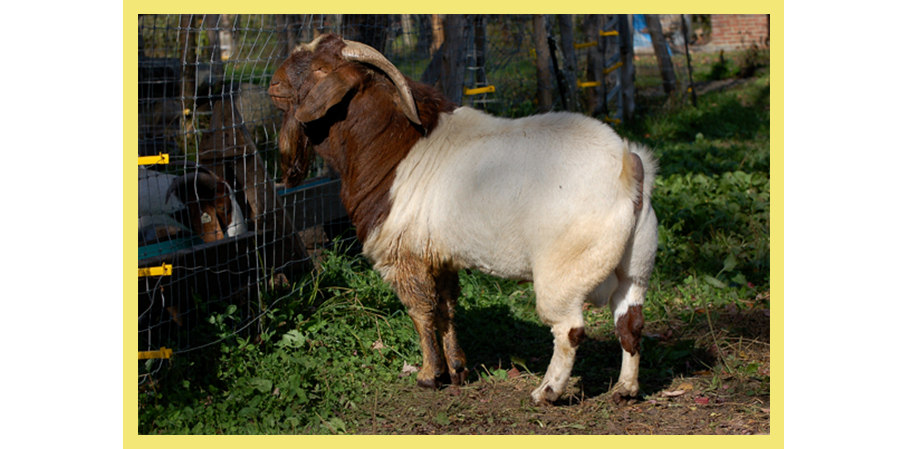 Bam and Maggie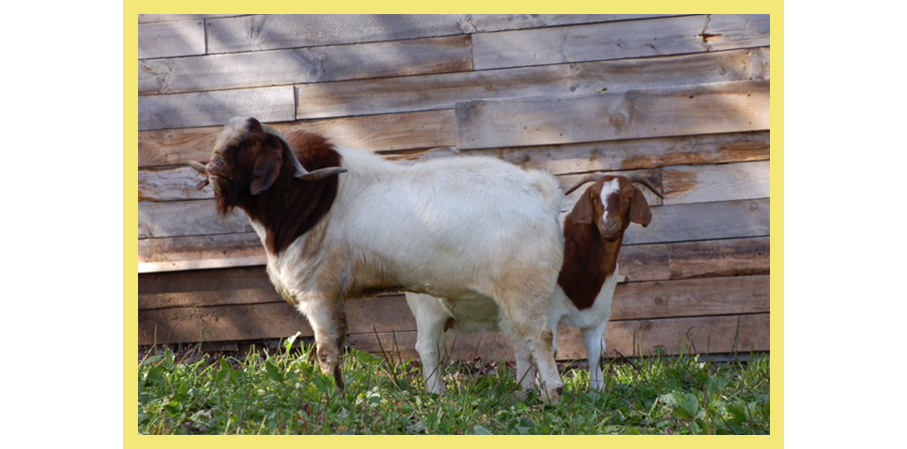 Paper Doll
Dancing Mia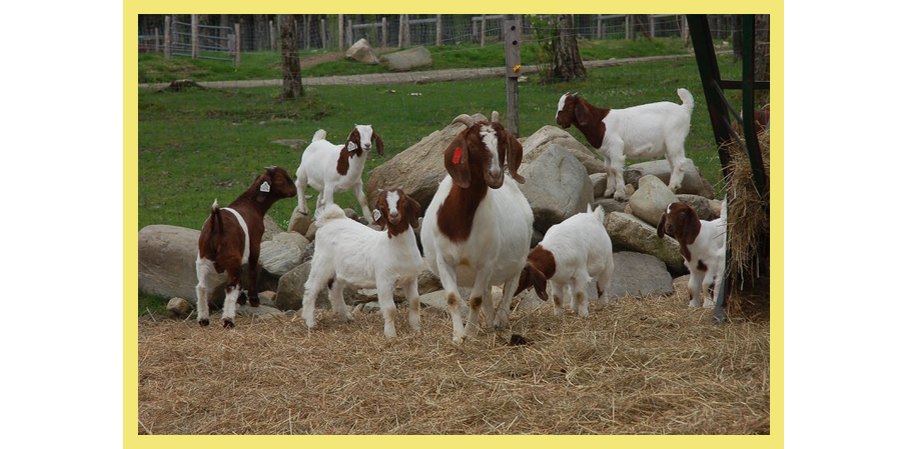 Magnum Treasure
Maremma LGD "Star" and April Showers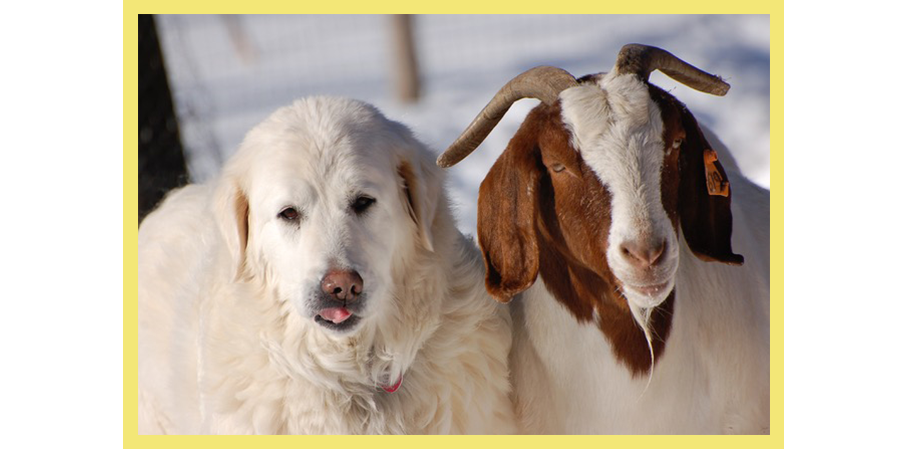 ---